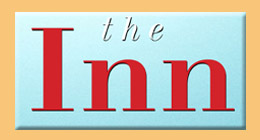 CAST AND CREW

THE INN is an adventure based on the experiences of three generations of family.



Our cast and crew has put together a six-minute DVD as part of a marketing package for
THE INN
.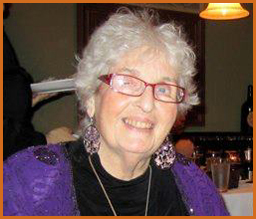 WRITER: Ginger "Sugar" Blymyer began a career in the movie business as a film hairstylist. She lived and worked with the most fascinating people in the world (including seventeen years with Natalie Wood, and many years with Elizabeth Montgomery). She wrote her first book (a memoir) in 2002: Hairdresser to the Stars, A Hollywood Memoir. This book is her story about show business at its most highly exciting time — just before everything changed — and what happened after that. Her story includes rare experiences with her favorites: Sean Connery; Tom Hanks; Tom Cruise; William Hurt; Robert Redford; Nick Nolte; Sir Laurence Olivier; James Mason; Gregory Hines and many more. Ginger always shares her life experiences through her books and writings. She inspires people to make the most of their lives and live them fully. Her husband once said that she seldom had an unexpressed thought — and he was right. She is a free spirit, with no regrets. Ahead of her time, whatever she has done in her life has seemed the right thing to do at the time. When she looks back at her life she knows that she is an ordinary person whose life has gone right. Her second book is a novel, Flying Into the Sun. Ginger has written screenplays and continues her writing with THE INN. She is a world traveler, film hairdresser, innkeeper, writer and devotee of Adi Da Samraj.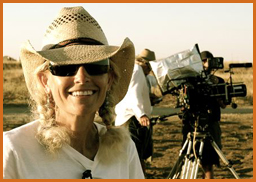 PRODUCER/CO-WRITER: Xochi Blymyer has been a member of the Director's Guild of America for over 20 years. She has worked on features and television series throughout her career. Her life started out with two parents who worked on movies, her mother as a hairdresser and her father as a gaffer. The family traveled the world together and gathered experiences and knowledge all the while laughing at real life, which has always been funnier than fiction. As a side adventure to show business, the family purchased an inn in New Hampshire which they ran for over ten years. As a part of the family, Xochi moved up the ranks from dishwasher to breakfast cook to emergency dinner chef. Upon completion of her college degree in Mathematics from the University of New Hampshire, Xochi gave the 9-5 world a try working for the BBB of Boston. Realizing that was not the career path she desired, Xochi returned to Hollywood. She began as a Production Assistant, traveling the world right from the beginning. Soon after, she had the opportunity to become an Assistant Director, joining the DGA in 1991. Working as both a UPM and 1st AD, she is also a Producer on many projects in development. THE INN is based on the humorous real life stories of a couple who suffered from the "Bob Newhart" syndrome. Xochi is also a Co-Writer for THE INN. Other projects in development are A Disturbing Presence - a quirky, stiff romantic comedy in a sleepy town of New Hampshire; Flying Into the Sun - the story follows a 50 year old woman from London to Thailand as her inner and her outer life is challenged; and Happy Hills Farm - a story set in 1969 West Virginia of a couple with their three children who completely change their lives. Also in development is a documentary very close to her heart, Don't Be Ordinary. More about Xochi on her website.
WRITER/PRODUCER: Patrick Bates comes from a long line of filmmakers and has followed in his family's footsteps. He has worked as a grip on hit shows such as Boston Legal, Modern Family, and House. He is also an up and coming screenwriter. The idea for The Inn came about talking with his grandmother about her inn experiences and past popular tv shows such as Northern Exposure and Newhart. Collaborating ideas with Ginger and Xochi, The Inn came into fruition. Throughout that creative process they have come up with a story that has truth in each and every moment. The Inn is a show with a little connection for everyone. Also in development, Patrick is currently writing a comedy series about EMTs and The Glasses, a feature, that is a new type of "It's a Wonderful Life". What if you were able to walk the golden path?
EDITOR: Rachel Connelly is dedicated to the craft of storytelling through editing film and video. She excels at comedic timing and dialogue-driven pieces as well as graphic narratives. She specializes in comedy, music, commercials, and short films. She is currently an editor at Union Editorial.
CAMERAMAN: Cale Finot has been been a cameraman for such well-known TV series as Boston Legal, Monk, and CSI, and features that include Tears of the Sun. More about Cale on his website.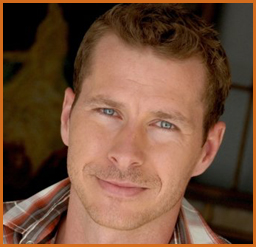 DIRECTOR/ACTOR: Canyon Prince is a filmmaker who works both within the worlds of traditional and new/trans media. His original episodic shows include "First Edition" (2010 Feel Good Film Festival & 2010 Anaheim International Film Festival Official Selections), and "The Romantic Foibles of Esteban" (2009 Feel Good Film Festival Official Selection). In 2011 Canyon co-created the hit interactive horror project "Killcam: Live" which garnered 3 million live views during its seven week live 72 hour episodic rollout. He has directed several episodes of the Hulu/HDNET half-hour comedy series "Goodnight Burbank", as well as various pilots, including "The Menís Room", "Faculty Lounge", and "Heroís Quest". His spec commercial and music video work includes "The Walking Dead Board Game" and "10th Avenue North". In addition to directing, he has also acted as cinematographer for the series, "Groupidity" and "Heroís Quest". Canyon has acted as New Media Programmer for the Anaheim International Film Festival and Santa Catalina Film Festival, as well as creating the first ever New Media Expo & Market. He has moderated and spoken on numerous filmmaking panels including ITVFest, New York Film Academy, Web TV Workshop, Geekscape Podcast, and HollyShorts Film Festival. He is Executive Producer and Co-Owner of production shingle, Two Guys and a Film, established in 2012. More about Canyon on his website.
MUSIC: Bryan Titus is a rootsy, gutsy American singer/songwriter. Backed by a cookin' band, Bryan delivers a unique blend of Rock 'n Roll, Gospel, Country, Blues & Bluegrass . . . all stewing in the same pot. The music highlights the strong characters, iconic images and universal stories of American life. More about Bryan on his website.